Registration for students who are new to District #118 is now open. Click here to start the registration process.
https://www.schoolinsight.com/NewFamilyRegistration.aspx?refid=f51344cc-8227-4167-a389-92c1fd78f7c3
Please note: 1. This link is ONLY for students who are NEW to the district. Returning students should register via logging into your CommonGoal/TeacherEase account. 2. The school offices will open on July 28th. If you have questions, you can contact the school beginning 9:00am on July 28th.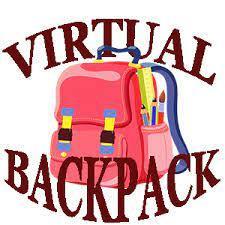 Happy Pi Day! All students received an Oatmeal Creme Pie for Pi Day during math class.
Due to weather conditions and the conditions of streets and sidewalks, there will be no school on Monday, January 30th. Please be safe.
Due to the forecast for heavy snow overnight and early tomorrow—there will be no in-person instruction on Wednesday, January 25. Tomorrow will be an E-learning day. Please stay safe!
First Day of School is August 18, 2023. This will be a full day of attendance.
Registration for any students who are new to District #118 will begin on July 10th. Check back for more information and links to the online registration page, beginning July 10th.
This is a demo of the Apptegy live feed.